Commercial Aircraft have redundant systems – the most important of which sit behind the controls.
Never Rushed – On Time – On Budget and Always to the Highest Standards: Nearly all airliners and most private jets require two pilots.  Most often you will hear of these pilots referred to as the Captain and Co-Pilot or First Officer.  While those are certainly proper titles for the people assigned to these jobs, operationally they tend to look at their jobs as either Pilot Flying or Pilot Monitoring.
While the Captain is the person ultimately responsible for the aircraft and the outcome of the flight, both the Captain and First Officer typically take turns flying.  In the airline environment, the Captain normally flies from one destination to another and the First Officer will then take the controls for the next destination pairing.  Charter and Corporate operations differ from one operator to the next but generally follow a similar back and forth trade off flying and monitoring duties.
The common thread is that the Pilot Flying focuses on flying and operating the aircraft; manipulating the flight controls for takeoff and landing; as well as overseeing and managing operations during the flight.  The Pilot Monitoring manages the aircraft and flight; communicates with air traffic control; completes the checklists; monitors aircraft systems as well as keeping tabs on fuel, weather, pilot wellness levels, and any issues that come up that could interfere with the duties of the pilots.
Even in the most modern of airliners and all large private jets, it takes two pilots to keep the operation safe.  This redundancy cannot be replaced with automation anytime in the near future.  The Airline Pilot Association has a very good article on the topic worth reading for anyone thinking about becoming a professional pilot.  https://trainedforlife.alpa.org/article/why-two-pilots-are-better-than-one/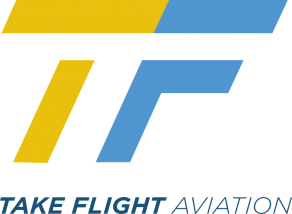 Take Flight Aviation has the Programs, Modern Diamond Aircraft and Professional Staff to make your dream of being a professional pilot a reality. On Time, On Budget and to the Highest Standards – Take Flight Aviation is ready to help you make your career as a Professional Pilot a reality.
It all starts with an Introductory Flight Lesson.
If you're as serious about flying as we are – give us a call. Take Flight Aviation can make it happen for you!