Take Flight Aviation has the Aircraft and know how to Make your Mission a Success!
Meet the fleet – all maintained to the highest standards at our in house Diamond Factory Authorized Service Center:
The Diamond DA20 C1 fleet represents the most cost-effective trainers available anywhere.  These ultra-safe composite-built aircraft offer wonderful and predictable flying characteristics, ensuring that you build the skills necessary for a safe and successful future as a pilot.  Each aircraft is equipped with Garmin GPS's and very easy to operate instrumentation. Simple and cost effective – the DA20 will build you into a world class pilot while spending the minimum amount of your hard-earned money.

The Diamond DA40 and DA40NG fleet are the larger, faster, and more complex cousins of the DA20.  The DA40 is a 4 seat composite aircraft with advanced Garmin G1000 flat screen integrated avionics (meaning all the navigation, communication, autopilot and GPS system are integrated into the system).  These aircraft offer more power, two big display screens for flight data, engine monitoring and navigation and are approved for Instrument Flight.  The DA40NG fleet additionally offers ultra-efficient and quiet jet fuel burning  Austro Power with redundant computer engine controls, Garmin's upgraded G1000 NXi avionics and long list of airframe and landing gear upgrades.  All told, these are wonderful training aircraft for Private, Instrument or Commercial Pilot Training and are outstanding aircraft for day trips
The Diamond DA42NG fleet represents the pinnacle of multi engine, retractable gear training aircraft and are also wonderful aircraft to fly for fun or to build time.  The DA42 fleets ultra-efficient and quiet jet fuel burning Mercedes Austro Power with redundant computer engine controls reduces your engine management workload, allowing you to focus on flying the aircraft.  All our DA42NGs are Garmin G1000 equipped and maintained in house to the highest standards.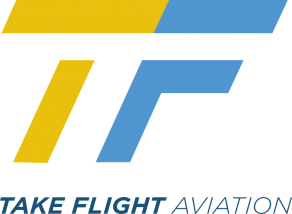 Take Flight Aviation offers the largest Diamond fleet in the Northeast with Diamond Aircraft maintenance expertise and training programs designed especially for training in the Diamond Aircraft products. Whether your goal is to fly for fun or to train to be a Professional Pilot – Take Flight Aviation has the equipment and experience to get you there!

It all starts with an Introductory Flight Lesson.
If you're as serious about flying as we are – give us a call. Take Flight Aviation can make it happen for you!