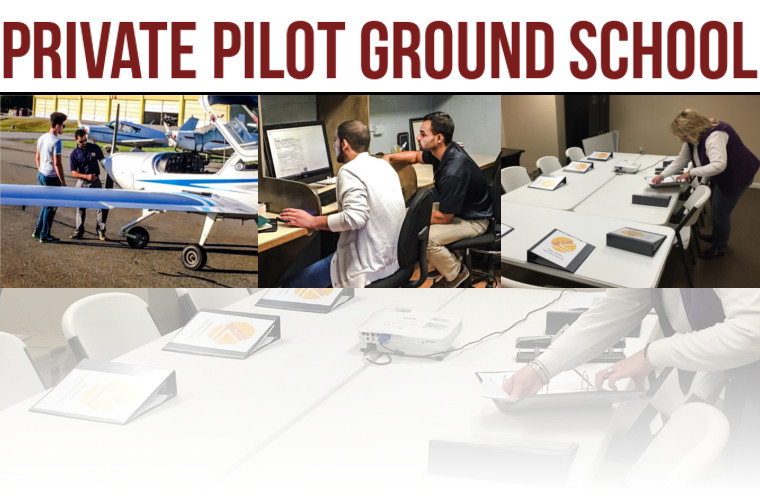 Are YOU or someone you know ready to sign up for the Best Private Pilot Ground School in the Northeast?
Take Flight Aviation, AOPA's Best Flight School in the Northeast, is excited to be offering our Private Pilot Ground School Course again this winter. This classroom based course meets in our new classroom once a week on Wednesday Starting on January 31 from 6:30 to 8:30. We cover all of the knowledge based material required to become a Private Pilot. This is not a written test prep class, but instead a guided small group instruction setting where new pilots, those curious about flying or those who want a refresher, can enjoy learning about all the aspects of the various subjects related to piloting an aircraft in a structured and enjoyable manner.
What does it cost?:   We are offering the course to a small group of clients for the deeply discounted rate of $750 for the 10 session, 30 hour course.  That compares very favorably to paying for the normal one on one training by the hour for 30 hours of ground school at the regular instructor rate of $67/hr or $2,010.00.
For those thinking about moving on to their Instrument Rating – we offer a very advanced ground school and written test prep course for that rating as well which we'll be announcing in the coming weeks.
Class sizes are very limited, so if you're thinking about it, you'll want to give us a call ASAP.