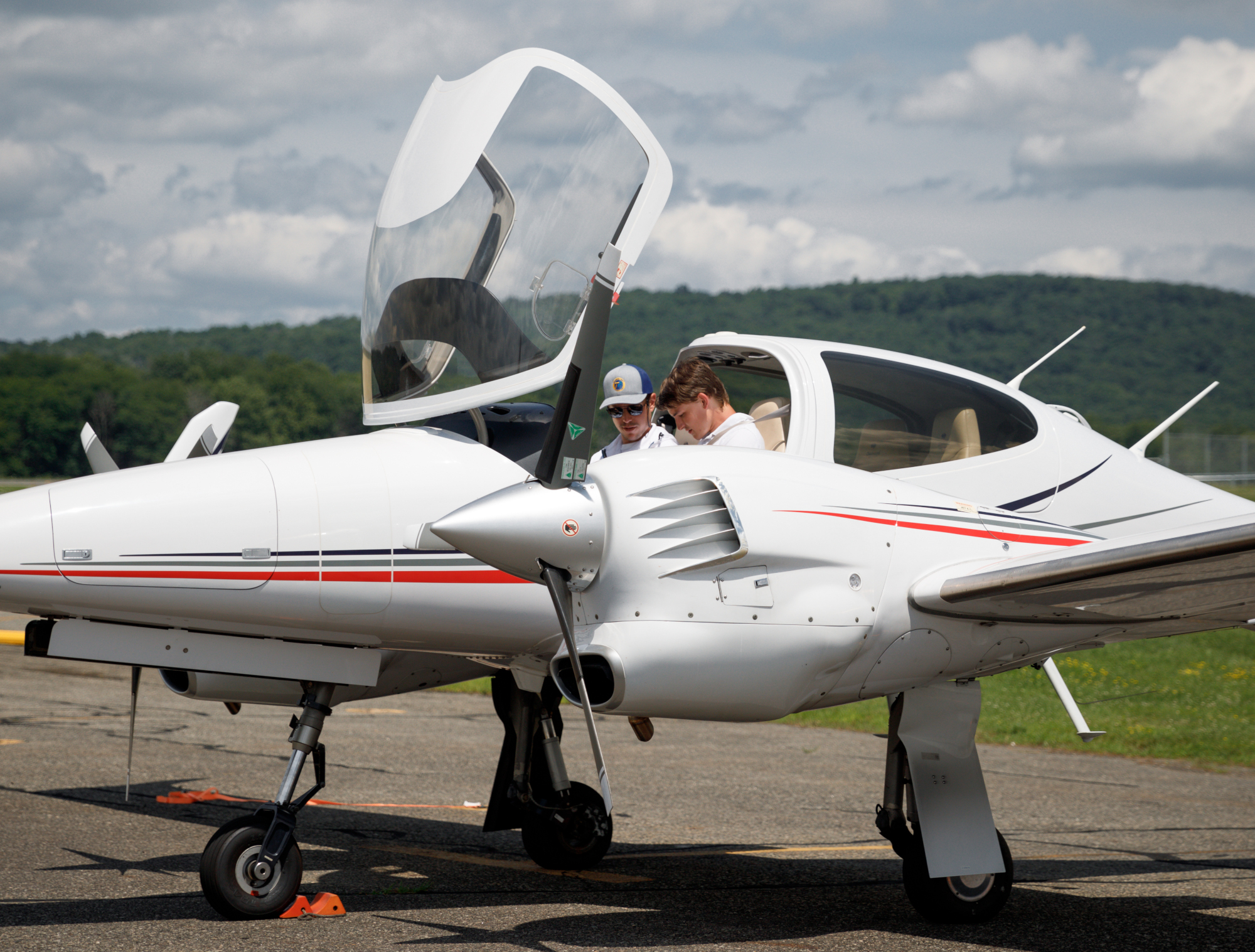 Whether you are commercially-certificated or a private pilot looking to add a multi-engine rating, Take Flight Aviation has the multi-engine aircraft and training systems you need to get your multi-engine rating fast and efficiently.
Realistically, most flight schools offer multi-engine training in old aircraft. Old aircraft often suffer mechanical failures that slow down your training progress and don't prepare you to fly modern equipment.
Take Flight Aviation's 4 Austro-powered Diamond twins located at New York's Orange County and Republic airports offer ultra-efficient FADEC-controlled engines, Garmin G1000 avionics, and second-to-none reliability. Coupled with the use of our Redbird FMX full-motion flight training device, we prepare you for your multi-engine rating quickly, efficiently, and safely.
Also, Take Flight Aviation is one of the few flight schools in the country that allows rentals in our multi-engine fleet. With our fleet of Diamond DA42NGs and one magnificent Diamond DA62 at the ready, your multi-engine rating is just a phone call away.
Give us a call to get started!