Now is the perfect time to get that Pilot's License you've been thinking about! Take Flight Aviation offers training for the Private Pilot, Instrument, Commercial, Multi Engine, and Instructor licenses and ratings.
We can work around your work schedule or help you progress rapidly with one of our accelerated programs. Our magnificent fleet of Diamond aircraft offer the latest technology, stable and predictable handling and the highest level of safety. With our Diamond Factory Authorized Service Center collocated with the flight school, our fleet is maintained to the highest standards. Add our world class programs and instructional staff, and you have the best flight training operation in the country (even the AOPA agrees with this naming us best in class multiple times).

The cool air of winter allows for the very best performance out of the aircraft and wonderful visibility on most days. Give us a call or schedule a meeting to get started to enjoy some of the best flying weather!
If you would like to book an appointment for an in-person (or online) meeting to discuss training with us, please click here.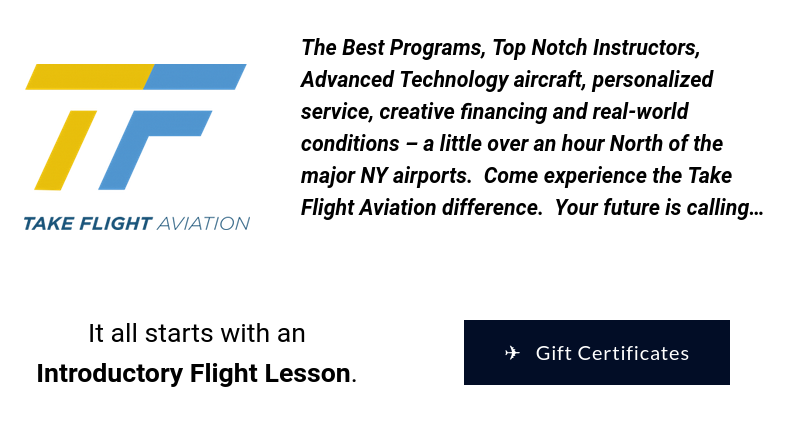 If you're as serious about flying as we are – give us a call. Take Flight Aviation can make it happen for you!