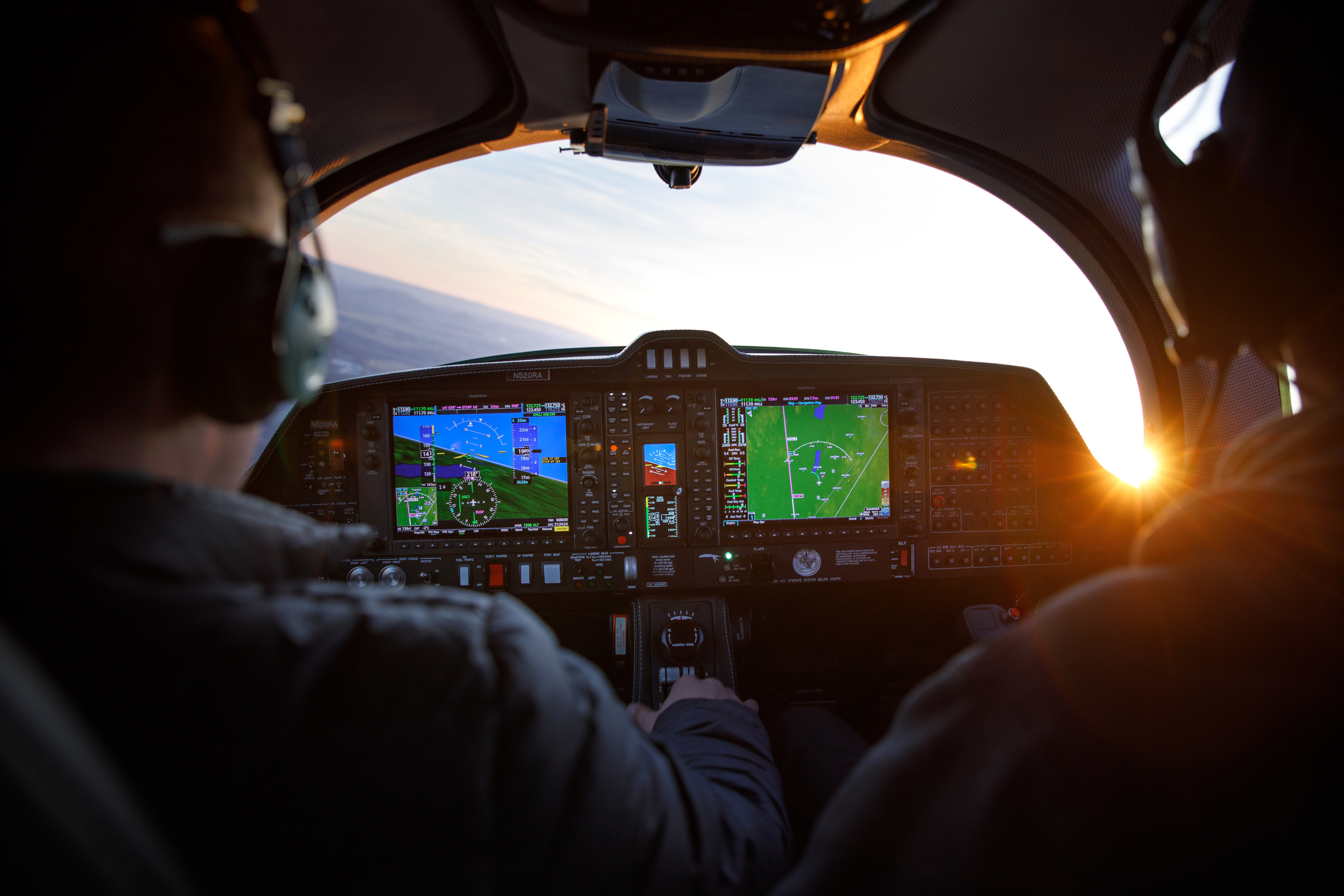 …the time to step up to safe and efficient twin-engine flying is now … and only at The Coterie at Take Flight Aviation.
Take Flight Aviation invites you to take a look at our newest addition to the fleet: the beautiful 7-seat multi-engine Diamond DA62, available for rental to qualified pilots.
The Diamond DA62 offers a useful load of 1565 pounds and boasts hyper-efficient Jet A-burning Austro/Mercedes engines that have proven their reliability in the automotive world for decades. This is the aircraft that can actually haul your family and bags and get you around the Northeast in style – with, if you need it, a safety pilot to add an extra level of safety and confidence while helping you sharpen your skills.
If you don't have your multi-engine rating yet but want to be able to fly the DA62, Take Flight can easily help you bridge that gap. We have one of the best and most efficient multi-engine training programs around, featuring our fleet of Diamond DA42NGs – the perfect trainer for those planning to transition to the DA62. If you currently hold at least a Private Pilot Certificate with an Instrument Rating, you can earn your Multi-Engine Add-On rating in as few as 3 days.
With our block rate programs in the Coterie there's never been a better time to take to the skies and use all of the certificates and ratings that you have spent so much time acquiring. Take Flight's Coterie customers get all the benefits of flight-planning assistance and safety pilot services … so make those trips you're dreaming of your new realities in 2021 (in a way your whole family will approve of).
https://www.takeflightoc.com/aircraft-sales-management/the-coterie-at-take-flight/
When you want the best then look no further – Take Flight Aviation is here to serve you.