It is no secret that there is a pilot shortage going on and it is just going to become more intense as airlines grow and more pilots retire. Those who want to work as pilots have come to know that the best way into the field is by becoming an FAA Certified Flight Instructor (CFI). Our CFI development program trains prospective CFI's in all of the skills required to become successful, safe and VERY employable Flight Instructors….not merely pass a test (that said – the byproduct of this training is a CFI test pass rate well above the national average).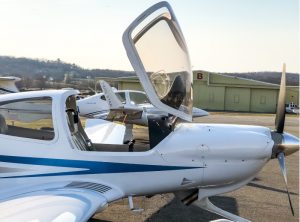 Take Flight Aviation trained CFI's leave the program with the skills and knowledge to train the next generation of pilots efficiently…and safely. Since we train in modern, state of the art equipment, our CFI's are fully fluent in how to integrate modern technology with the development of critical stick and rudder flying skills…but it doesn't end there. A good CFI, like any good pilot, is a master of risk recognition and assessment. They also have to be able to impart this knowledge in a manner that is clear to anyone who walks through the door; that's where Take Flight's CFI development program stands apart for any so called competition we have come across.
Take Flight's CFI program was developed to assess the CFI in training's natural capacity to impart knowledge upon the start of the program and then build upon those native skills sets that the CFI in training brings with them. The end product is a Flight Instructor who has the capabilities to operate successfully as a flight instructor in today's technologically advanced equipment and can truly teach people how to master all of the skills required to think like a pilot while they safely & efficiently operate an aircraft.
Maybe one of the most important things take flight offers to graduates of its CFI development program is the opportunity to interview to work with the Take Flight Aviation team as a Flight Instructor. We have a history of hiring those that we train and then help them launch their career…whether that's growing with our company or moving out into the Airline or Corporate/Charter aviation field. Take Flight Aviation possesses the skills, staff, equipment and connections to get you where you want to be….in the cockpit enjoying your life! If you're ready to get going, we're ready to get you on your way! Give is a call!