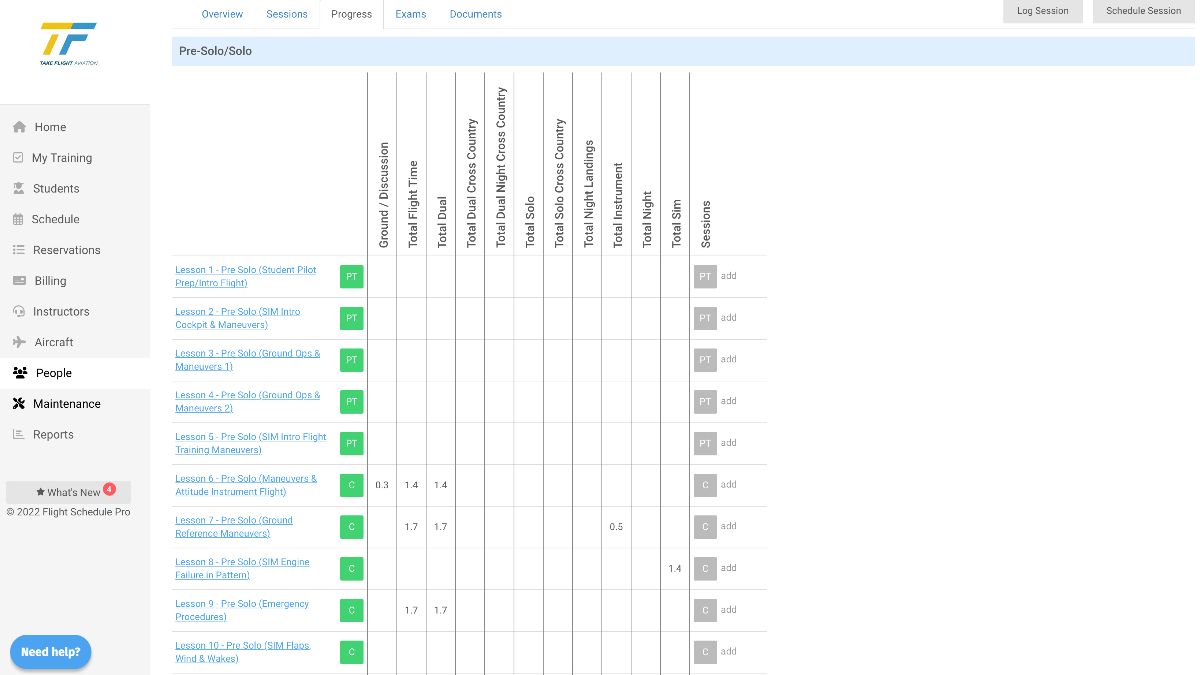 On Time, On Budget and Done Right – By Design
Take Flight Aviation has spent more than a decade developing programs to ensure our clients get the training they need without getting lost in the system. Here's how we do it:
We use a proprietary syllabus that spells out every step of your training.
We schedule your entire course of training up front. Whether you are looking to fly around your work schedule, train full time for a career, or add an accelerated rating – your schedule is built to meet your needs.
We work with EIGHT (8) FAA Designated Practical Examiners, so we have no shortage of qualified DPEs for our clients.
We keep all syllabus and instructor notes in an electronic database, ensuring our staff knows exactly what needs to be done for you to progress quickly and efficiently in your training.
We run a large Fleet of Diamond Aircraft with our in-house Factory Authorized Maintenance on-site.

A safe flight requires precise planning. We bring that same precision to planning your training so that you can complete it successfully on time, on budget, and to the highest standards.
So when you call us and hear that you can, for instance, earn your Multi Engine Commercial Add On Rating in 5 days with an FAA check ride on the 6th, it's not a sales pitch. We're explaining exactly what happens with the vast majority of our Multi Engine clients. We build great pilots on a schedule all the time. Write or give us a call to learn more.
At Take Flight Aviation We Offer The Following Programs:
Private
Instrument
Commercial
Multi Engine
Initial Instructor, Instrument Instructor, Multi Engine Instructor
Part 61 and Accelerated Part 141 Training
If you would like to book an appointment for an in person (or online) meeting to discuss training with us, please click here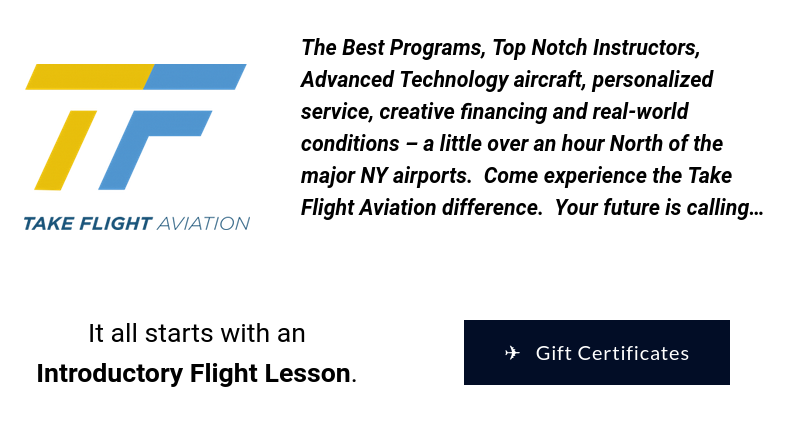 If you're as serious about flying as we are – give us a call. Take Flight Aviation can make it happen for you!