Never Rushed – On Time – On Budget and Always to the Highest Standards

: 
At Take Flight Aviation, we take Accelerated Multi Engine Training very seriously.  With three modern Diamond DA42NG's maintained to factory specifications by our Diamond Factory Authorized Service Center, you can always count on a well-maintained aircraft with cutting edge technology at the ready for you.  Our team of highly qualified Multi Engine Instructors and availability of multiple Examiners ensures your training experience is efficient and effective.
The Diamond DA42NG is without question, the safest and most reliable multi engine trainer ever built – with advanced Garmin G1000 avionics, computer controlled ultra-reliable Austro Diesel engines, and docile flying characteristics. The DA42NG fleet allows you to focus on flying and not worry about equipment reliability or quirky handling as you would in obsolete twins so often used in twin training. We built a Part 61 training program that, when paired with the DA42NG, maximizes your learning in minimum time but never leaves you feeling rushed.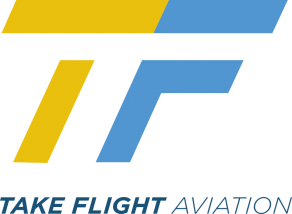 Most of our Multi Engine Add On clients complete the course inside of 3 days and 7-9 hours of flying, including the practical exam. We offer multi engine training at two convenient NY area airports – our home base of Orange County Airport in Montgomery, NY and Republic Airport in Farmingdale, NY. Both locations have numerous hotels nearby.
If you're as serious about flying as we are – give us a call. Take Flight Aviation can make it happen for you!