Pretty much everyone has heard about the looming pilot shortage.  Here's a newsflash:  It's here right now, and it's only getting worse.  All you must do to see how the shortage is affecting air travel is turn on the news – delays and cancellations are plaguing every airline.  Jetblue announced that it is trimming its summer schedule after cutting its May schedule 8-10% due to staffing shortages.  Alaska Airlines announced it's trimming 2% off its schedules through the end of June after suffering a spate of cancellations due to pilot staffing shortages.  (You can read more here: CNBC)
Airlines (and corporate and charter operators for that matter), are offering the best pay they've ever offered historically, and new airline pilot contracts are sure to continue to raise the bar for pay and work rules for the foreseeable future.  Jobs that paid $25K/year to start are now paying over $65K/year and the pathway to six figure salaries is very short (sometimes the starting pay is in the six figures at Private jet operators).
Take Flight Aviation's Professional Pilot Program along with our various completion programs and CFI training programs are busy building the next generation of pilots, and the airlines are taking notice.  Our graduates enjoy a 100% success rate finding the jobs they want.  We hire most of our graduates to work as well compensated Flight Instructors; allowing them to build the experience they need for their first airline job while making a nice living.  We also work with Utah Valley University which allows our clients to earn a college degree while training or instructing with us.  Our cutting-edge Diamond Fleet, along with best-in-class programs, instructional staff and world class maintenance allows Take Flight Aviation to be one of the best places to start your career.
You don't have to spend a fortune at a university program or settle for sub-par training at a high-volume pilot mill to launch your career.  Take Flight offers some of the best training in the country at very reasonable prices.  We weren't named "Best in the Nation" and "Best in the Northeast" by AOPA for nothing!  With financing available for our Professional Pilot Program students through Meritize the best flight training in the country is well within reach of most.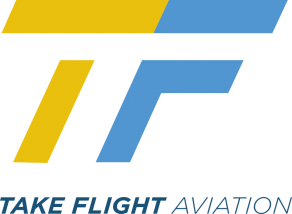 With Private Pilot, Instrument, Commercial, Multi Engine and Instructor Ratings all available, Take Flight Aviation is your home for aviation success!
If you would like to book an appointment for an in person meeting please click here
It all starts with an Introductory Flight Lesson.

If you're as serious about flying as we are – give us a call. Take Flight Aviation can make it happen for you!