The days of needing to shoulder a 300K college loan plus flight training are over and the pay scales at the airlines are up. The same regional airlines that once paid their new First Officer Pilots $25K/year and now starting their pilots off at pay up to $66K/year.
Equally important are all the quality-of-life adjustments the companies have made. Better schedules, state of the art aircraft, hiring bonuses, better hotels to stay in and travel benefits that allow you to travel worldwide in your free time.
One of the most important things you can do as a person starting out in the Aircraft Pilot Profession is to get great training and build your 1500 hours required to be eligible for the airlines pilot jobs in a manner that gives you all the tools you need to succeed in your future career…and you need to do all this in a timely manner. Your seniority number at the airlines is what gives you the chance to get better trips, select the equipment you are on, the crew base you are at and ultimately make more money. The longer you wait, the longer you put off maxing out your earning potential.
Take Flight Aviation has the modern Diamond Aircraft Fleet, Accelerated Part 141 Programs and the supportive staff of experts to get you there. We hire most of those who we train….so getting to 1500 hours quickly, safely and with great pay is very much a reality for you at Take Flight Aviation. Our graduates have a 100% success rate in finding the jobs they want in the career they love. Let us help you make your career as a Professional Pilot a reality. Financing is available.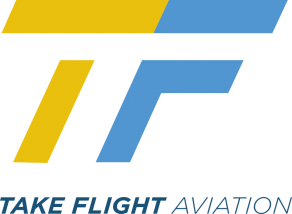 The Best Programs, The Best Fleet, The Best Instructors, The Best Maintenance and the Best Location. Take Flight Aviation offers The Best Pilot Training for your money – Period.
It all starts with an Introductory Flight Lesson.
If you're as serious about flying as we are – give us a call. Take Flight Aviation can make it happen for you!