Airlines are scrambling to find pilots and finding it very difficult to fill new hire classes. This has caused airlines…both regional and mainline legacy carriers, to drop their requirements for a 4-year college degree. You can still get a degree online or at a local school if you wish while you train or work as an Instructor and make yourself even more marketable!
Take Flight Aviation's Accelerated Part 141Professional Pilot Training Program takes you from zero flight experience to FAA Commercially Licensed Pilot inside of 9 months with full time study. The program allows you to graduate with your Certified Flight Instructor Certificate (CFI) which gets you an interview with Take Flight Aviation to work as a Full Time Flight Instructor – giving you the experience you need to get to the job of your dreams. All our alumni have landed the jobs they seek in both airline and corporate settings.
You'll train in our fleet of state-of-the-art Diamond aircraft, including the DA20, DA40, DA40NG and Diamond DA42NG aircraft – Take Flight has the largest private of Diamond Aircraft in the Northeast. All aircraft are maintained in house at our Diamond Factory Authorized Service Center.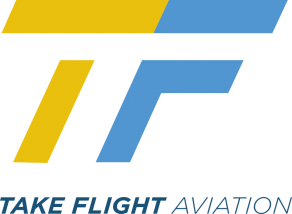 The Best Programs, The Best Fleet, The Best Instructors, The Best Maintenance and the Best Location. Take Flight Aviation offers The Best Pilot Training for your money – Period.
It all starts with an Introductory Flight Lesson.

If you're as serious about flying as we are – give us a call. Take Flight Aviation can make it happen for you!