This easy approach to travel can be the norm for you with a Private Pilot's License at Take Flight Aviation. Let Take Flight Aviation train you for your Private Pilot License and then purchase the aircraft of your choice (aircraft can cost less than a mid-market priced new car). We are there for you for every step of the way – from learning to fly, to aircraft purchase, maintenance and even a safety pilot if you need one to make those longer trips great experiences.
Take Flight Aviation has the Northeast's best-maintained fleet of state of the art Diamond Aircraft, with factory-authorized service and highly-trained Instructors at the ready. Take control of your time with a Private Pilot's License from Take Flight Aviation.
If you would like to book an appointment for an in person (or online) meeting to discuss training with us, please click here.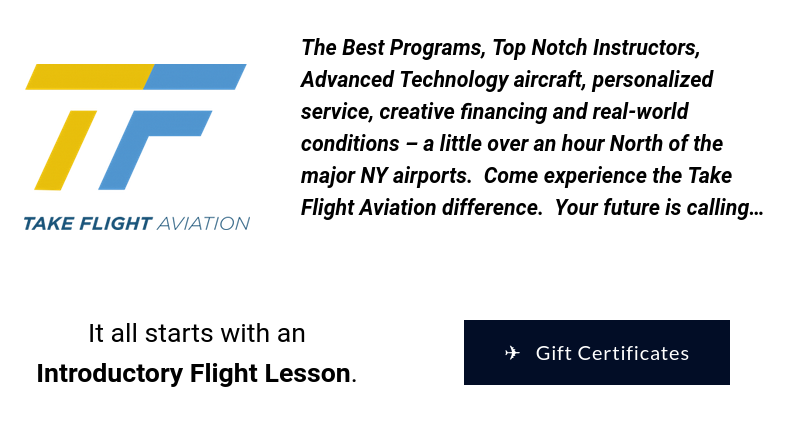 If you're as serious about flying as we are – give us a call. Take Flight Aviation can make it happen for you!