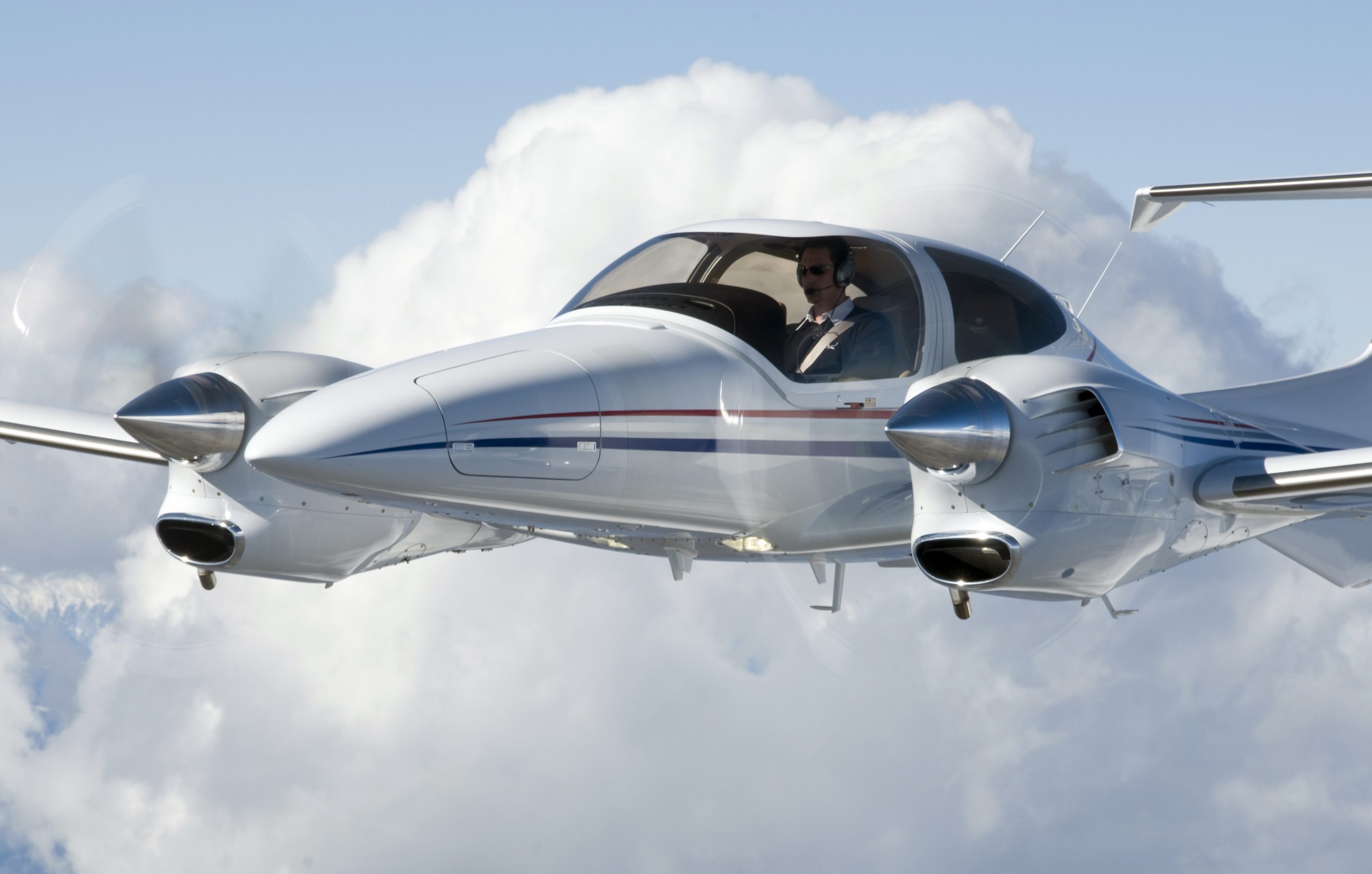 There is nothing like starting out the new year making a dream come true, and we work hard to assure that there is no dream quite as attainable as learning to fly!
Learning to fly isn't like learning to play golf or sail, flight training is a year-round pursuit, with some of the best training time existing during the winter months. Aircraft perform best in the cool air of the winter. There is very little thermal activity from land heating up which allows for smooth air and of course low humidity leads to outstanding visibility from the cockpit. While you won't learn to fly in a snowstorm, we won't be taking a Private Pilot candidate up in a summer rainstorm either, so we tend to find the benefits outweigh the drawbacks in the winter. All our aircraft are equipped with extremely effective cabin heaters – ensuring you are comfortable and warm in the cockpit.
Speaking of cockpits, we've got aircraft with some of the most advanced, yet easy to use cockpits in the business. Our Diamond DA40, DA40NG & DA42NG Aircraft feature the advanced G1000 and G1000 NXi avionics suite with integrated radios, GPS, Traffic Information System, XM Weather, Terrain Warning and Synthetic Vision. Our DA20 aircraft feature an array of advanced GPS and communications systems. With nearly two dozen aircraft including four twins in our fleet, Take Flight Aviation has one of the largest fleets of Diamond Aircraft of any independent flight training organization in the Country.
Our training programs generated 100 new ratings for our clients last year. Our staff of Flight Instructors represent some of the finest in the business. Our internal systems ensure that you always know where you are in the programs, are scheduled out well in advance, and are flying safe, beautifully maintained aircraft.
If you're thinking about being able to use personal aircraft and avoiding the headaches of commercial travel – the best time to get started is right now – and the best place – Take Flight Aviation.
Click HERE to Sign Up for our Webinar
Give us a call to learn more. 845-457-4188