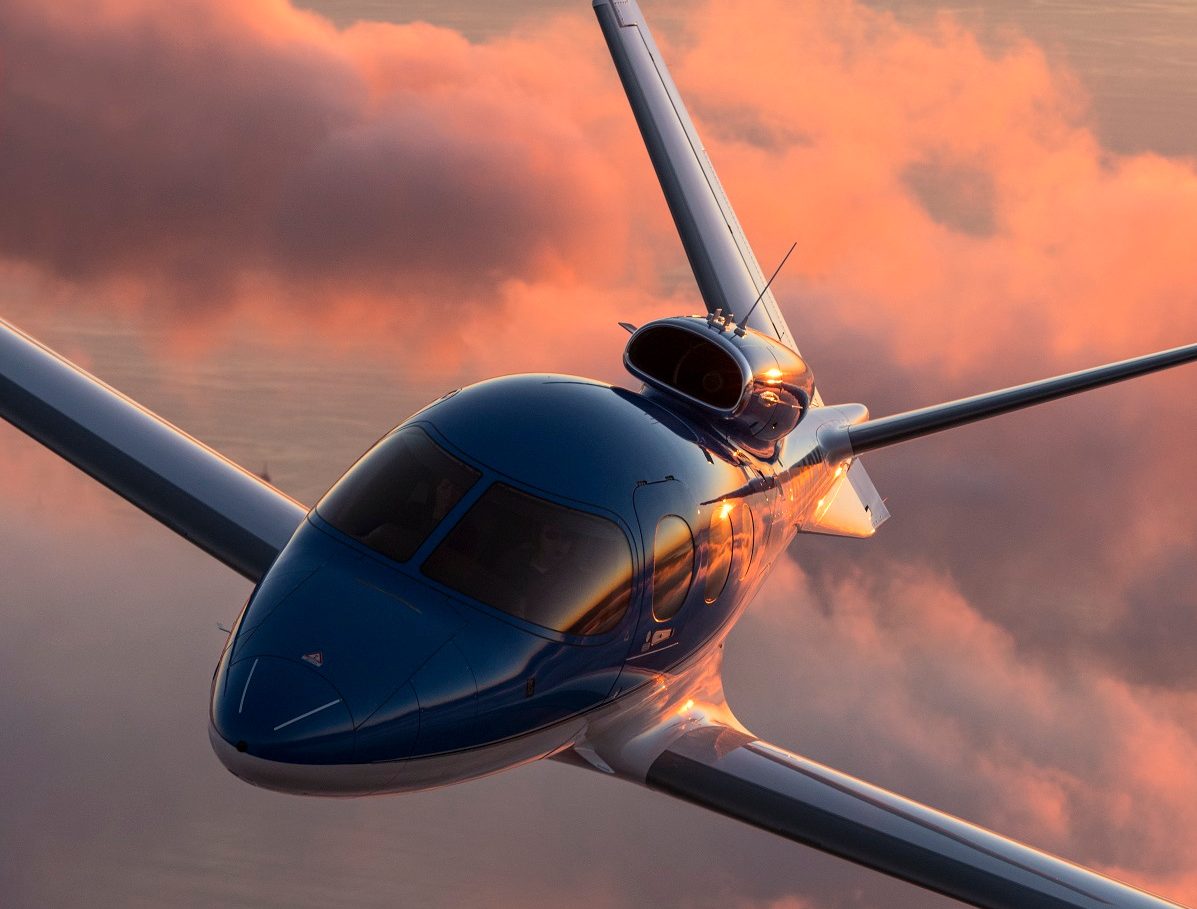 Tired of delayed flights, breathing recycled air and dealing with the headaches of connecting flights or long ground transfers to get to the destinations you need to get to? Take Flight Aviation offers Managed Aircraft Solutions for your travel needs. With Take Flight, you can purchase an aircraft such as the advanced safety feature packed Cirrus SR22, twin-engine Diamond DA62, or advanced Cirrus Vision Jet and have Take Flight Aviation provide all the aircraft management services you need – from storage, to maintenance and piloting services. Don't live close by? No worries, we can fly your aircraft to you or arrange for storage near where you live.
Enjoy the Cirrus SR22G6's range of over one thousand nautical miles, advanced safety features, CAPS full aircraft parachute system and 200= mph speed. With a tremendously comfortable four place interior and choice of paint schemes, you can tailor this aircraft to your tastes while also benefiting from bonus depreciation and warrantees that come with new aircraft ownership.

The Diamond DA62 is the most advanced twin engine piston powered aircraft on the market offers reliability, the efficiency of Mercedes/Austro jet fuel burning diesel engines, a 6-place interior and a 1200-mile range. Enjoy the quiet, reliability 200+ mph comfort offered by the Diamond DA62.

Simply put, a new age in private jet travel has been borne with the Cirrus Vision Jet. Speeds nearing 350 MPH and a maximum range in excess of 1200 miles are available to the owners of this place aircraft. With a comfortable pressurized cabin, and single turbofan power, business trip and weekend jaunts are easy, efficient, and comfortable.
Need a bigger aircraft, we can handle whatever your needs may be. Give us a call to learn more.