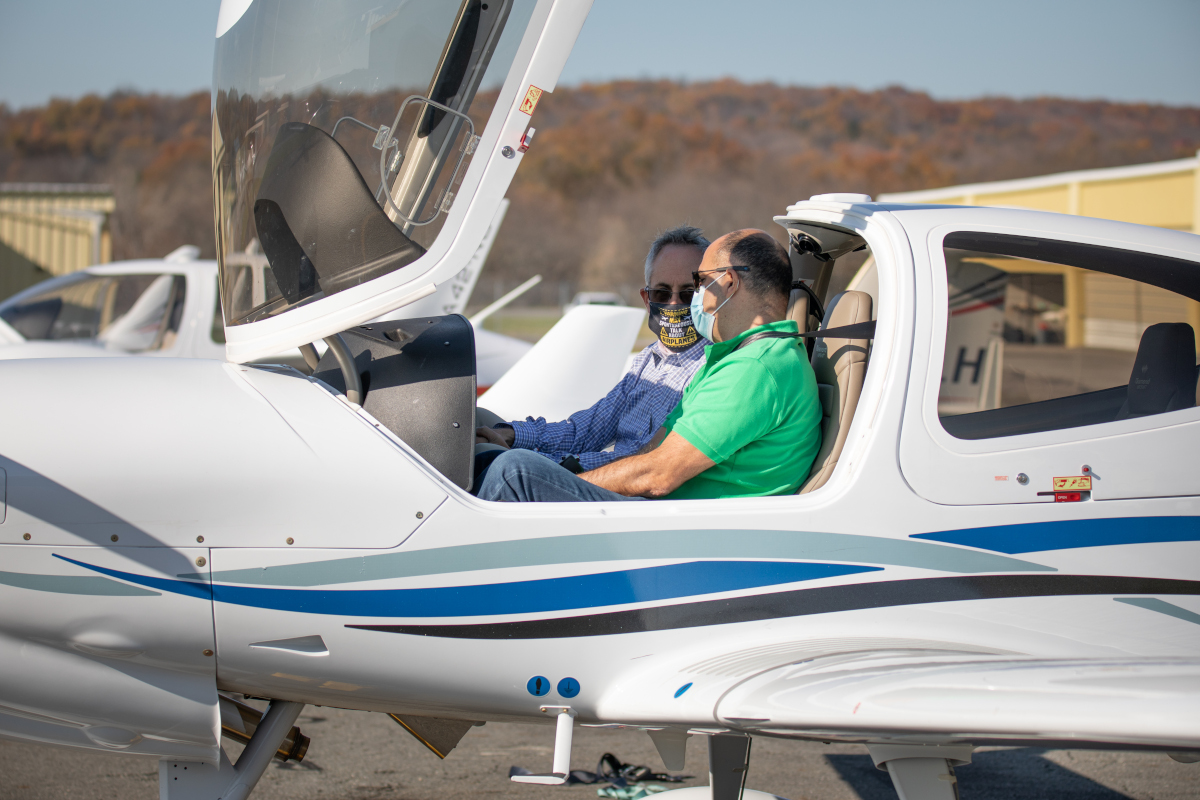 Take Flight Aviation offers the very finest in Flight Training, Aircraft Management and Maintenance Services.  Some would ease up after winning a string of AOPA awards for Excellence, but Take Flight Aviation is a team of people who believe that excellence is a process, not a state of being.
Over the last several years we have developed a world-class Part 141 Training Program, which includes accelerated ratings and a Professional Pilot Training Program that has built some of the very best pilots in the country.  Our clients go from zero time to working as a Flight Instructor inside of 9 months.  With our Meritize financing option, clients in our Professional Pilot Program pay nothing until they start working.
We also built a multi-engine training program that exclusively uses our fleet of Diamond DA42NGs.  Our multi-engine clients can complete the program in 3 days, flying equipment that's modern, safe, and reliable.  Best of all – we can come to you for your Part 61 accelerated training.
We also operate the finest light General Aviation service facility along the Eastern Seaboard, servicing clients from as far away as Texas.  Whether clients are bringing their Diamond Aircraft for factory-authorized service and custom graphics, or having our technicians with extensive Cirrus experience work on their SR22s, or overhauling their Cessnas or Beechs – Take Flight Aviation brings you the finest maintenance service.
More recently, Take Flight Aviation has developed an Aircraft Management service, allowing aircraft owners to have a one-stop shop providing everything from sales and maintenance to training and pilots services.  No middlemen, no confusing bills, no excuses.
Contact Take Flight Aviation at 845-457-4188 to take your aviation experience to a new level.