Meet the fleet – Cirrus: High Performance and Premium Comfort
The Cirrus SR20G6 fleet offers a unique dual role usage profile.  While the SR20 is easy enough to handle for a new pilot to learn to fly in, it offers the functionality and premium features to allow it to be a wonderful aircraft for business and leisure travel as well.  The SR20 offers the Advanced Garmin G1000 based Perspective Plus avionic suite with Electronic Stability and Protection (ESP), Over and Under Speed Protection as well as the Cirrus Airframe Parachute System (CAPS).  Its 709 nautical mile range, 1028 lbs. of useful load carrying capacity and 215 hp engine move this premium, ultra-comfortable composite aircraft along comfortably.

The Cirrus SR22G6 fleet – represents the pinnacle of the Cirrus piston powered fleet; offering speed, comfort, range and safety.  While the SR22 offers everything the SR20 offers, it additionally boasts a 183-knot max cruise speed, 1169 nautical mile range and 1328 lbs. of useful load carrying capacity thanks to its exquisite design and 310 hp engine.  Leather Seating, Air-Conditioning, built-in Oxygen, Remote Keyless Entry, Flight Into Known Icing capabilities as well as all the standard Cirrus safety comfort and technology features allow the SR22 to truly be your year round personal transportation aircraft of choice.
The Coterie at Take Flight Aviation – Gain access to our SR22G6 fleet for your trips through the Coterie!  More than just a block of time, the Coterie is a means for appropriately rated discerning clients to have access to some of the finest Light General Aviation Aircraft available anywhere. Whether your goal is to take the family or a business client to Nantucket for a day trip or take a week-long trip in style and safety, the Coterie was built for you. We can even arrange to bring the aircraft to you at other NY area airports if the drive to Orange County Airport doesn't fit into your schedule. Click here for more information.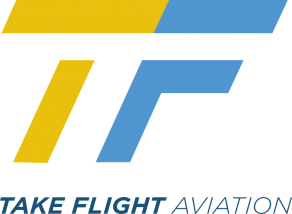 Take Flight Aviation is a Certified Cirrus Flight Training Center offering factory approved Cirrus Training Program with some of the finest Cirrus training pilots available. You pick the mission – Take Flight Aviation has the equipment and experience to get you there!

It all starts with an Introductory Flight Lesson.
If you're as serious about flying as we are – give us a call. Take Flight Aviation can make it happen for you!