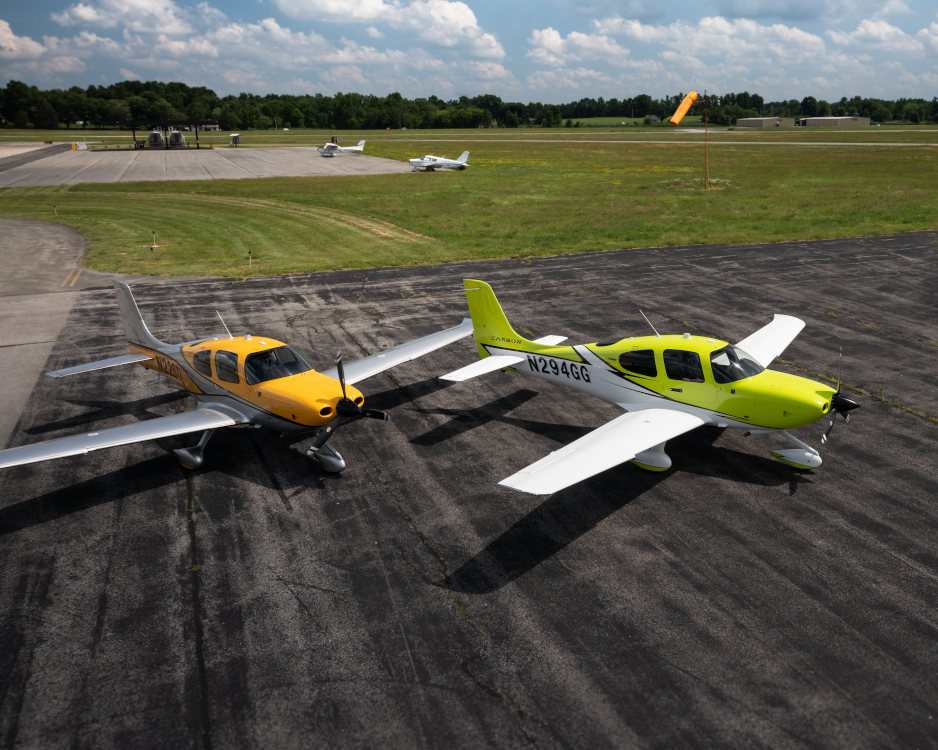 Say goodbye to highway traffic jams and airline waiting games – you can not only purchase a position on a factory new Cirrus SR20 G6, but you can pick the colors, options and put it to work to help pay for itself when you're not using it. In fact, you don't even have to be a pilot!
Take Flight Aviation is looking for a buyer for an SR20G6 that we hold a deliver position for. This aircraft can be used in our Cirrus Training Center to generate you income while being maintained by our in-house staff of Cirrus specialists. We can train you to be a pilot or, if you prefer, we can offer you pilot services to fly you to the destinations you want to go to…on your schedule. If you're not near Orange County Airport, we can pick you up and drop you off at your home airport or if you are a licensed pilot, deliver the aircraft wherever you need it.
Aside from income generation, training, maintenance and pilot services, Take Flight offers safe and economical storage of your aircraft – something that's becoming hard to find lately. This Cirrus SR20 G6 position is one of the very few available nationwide. Make it yours now!
Call Ryan Mayo for more information at 845-457-4188