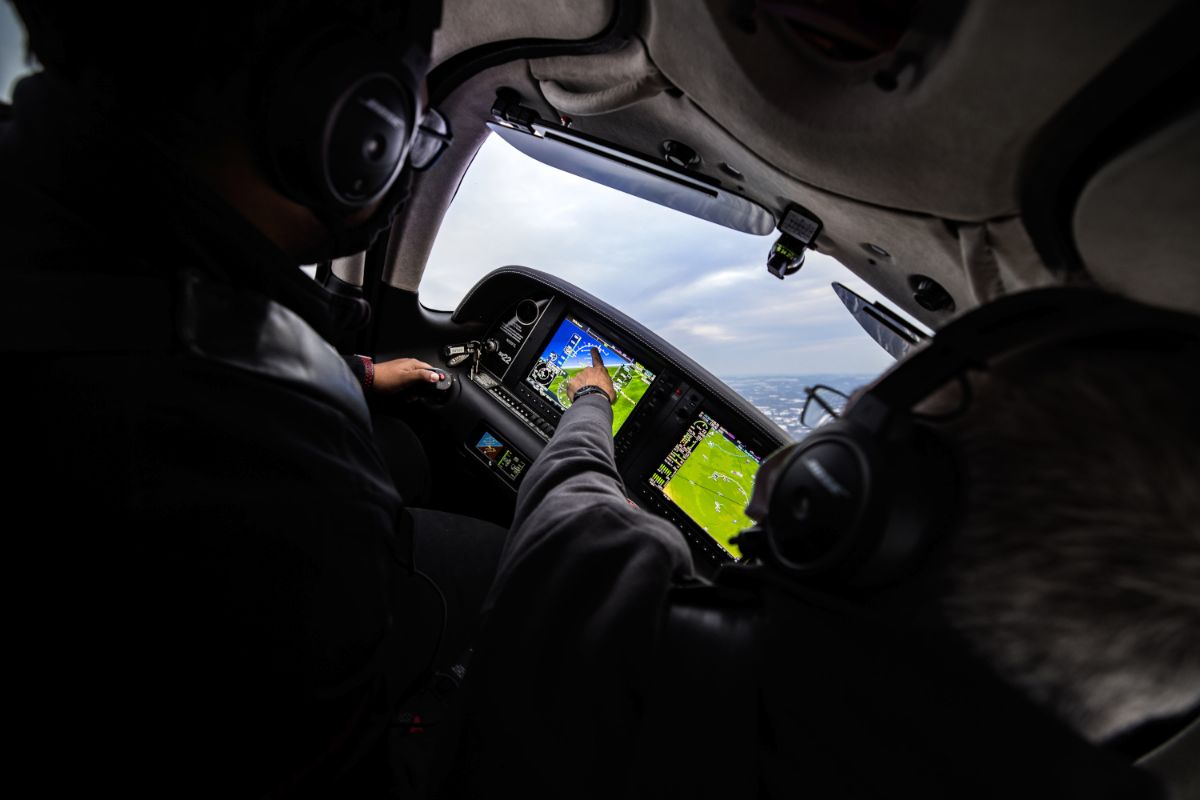 Two More Reasons to Train in a Cirrus at Take Flight Aviation's Cirrus Training Center:
Last year, we were thrilled to announce our designation as an Official Cirrus Training Center and offer two beautiful Cirrus aircraft to train in and rent. This year we kick off the year with the addition of two factory new Cirrus Aircraft, arriving later this quarter.
First up is a brand-new Cirrus SR20G6, fully loaded with all the features you'd expect in a new Cirrus – Garmin Perspective Avionics Suite, CAPS full aircraft ballistic parachute system all packaged in the beautiful and comfortable Cirrus Aircraft. We are also excited to be adding a factory new Cirrus SR22G6 to the fleet. This high-performance aircraft boats a 310 HP naturally aspirated engine, all the features listed above plus offers 183 knot max cruise speed, 17,500 ft maximum operating altitude, 1169 nautical mile range and 1328 lbs of useful load, making it one unbeatable traveling aircraft! The SR22G6 will be available for rental through our Coterie Program while the SR20G6 will be available for regular rentals and training.
With an ever expanding fleet and many options to serve you, we look forward to flying with you in 2022!
If you're as serious about flying as we are – give us a call. Take Flight Aviation can make it happen for you!